Everyone has a story to tell, so why not make it interesting with a video?
Clearly convey your ideas better than your competitors and persuade your clients 10x more effectively with our unique high-quality Explainer video.
Get in touch today and have your video in just 7 days for as low as $195.
Enter Your details below to get Started
IdeaExplainers Is Trusted By
We're the company of choice for a wide range of clients, from startups to fortune 500 companies.
Select one of our animation styles to get started
Need An Explainer Video At 11th Hour?
Do you need your video completed urgently? We can make it happen in just 3 days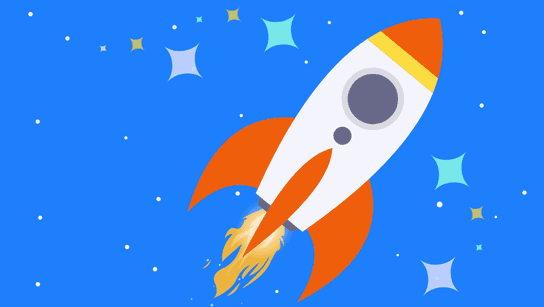 Recommended By Leading Experts In Several Industries
Here's What Some Of Our Clients Say
One word....AMAZING! We achieved countless successes and over 200% increase in sales since we launched the video. Our requests were met exactly how we wanted them and in a timely manner. In fact 3 days early! Can't say enough about Ideaexplainers, they are great!
I got an AWESOME video at a very affordable cost, way cheaper than what most companies charge. We worked with Ideaexplainers for a video to explain a new internal training program. They were prompt in getting back to us with requested changes and we were happy with the final product.
It was great working with them. The work product is very creative and professional, and ultimately - in my opinion - far more valuable than what they charge. I'd definitely work with them again and recommend them with enthusiasm!
Their service was amazing. Communication was smooth and final delivery was very good. I would definitely use them again in nearest future.
Guys at Ideaexplainers are outstanding and patient consultants who took the time to understand my exact needs and deliver an exceptional product. I requested numerous modifications to the video. They have always responded politely, efficiently and immediately progressed with amendments. My team and I are highly impressed with their services and highly recommend them. Well done
Ideaexplainers did an excellent job and I will recommend them anytime! This was our first explainer video and buying their premium package ensured all the help needed from a pro! They made us a flawless script and after a phone call we got all questions answered. You won't regret using Ideaexplainers services - we sure didn't!! Thanks again Ideaexplainers 🙂
Great service provider:) They listened to our specific needs and handled the difficult concept with ease. Making revisions when asked was quick, until the job was perfect, we will use Ideaexplainers again. Highly recommended!
Guys at Ideaexplainers were nothing but great on this project! Clean and concise communication at all times while adhering to deadlines and delivering quality content! Exactly what we needed, when we needed it!
ready to have your own explainer video?
Our Explainer videos have helped businesses like yours to save time, connect with customers, increase leads and boost ROI.