Creative Video Production Company | High Converting & Engaging Marketing Video Content
Are you seeking innovative creative video production services to showcase your exceptional products, services, or ideas to potential customers? Look no further. We offer top-notch creative video production services for businesses.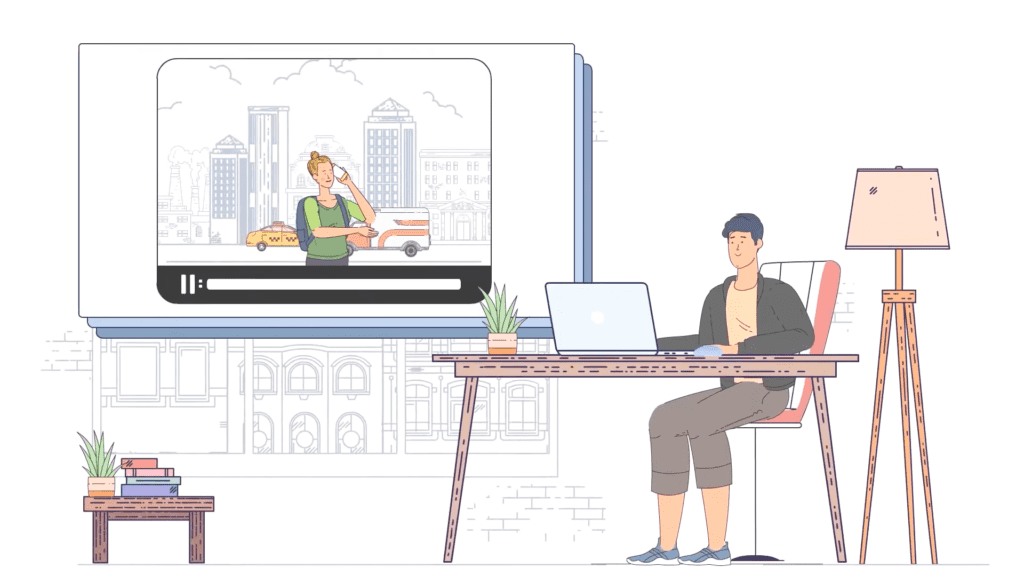 As a leading creative video production company, Ideaexplainers has produced over 1500 high-quality creative videos for companies, corporations, small businesses, and various commercial purposes.
What is Creative Video Content?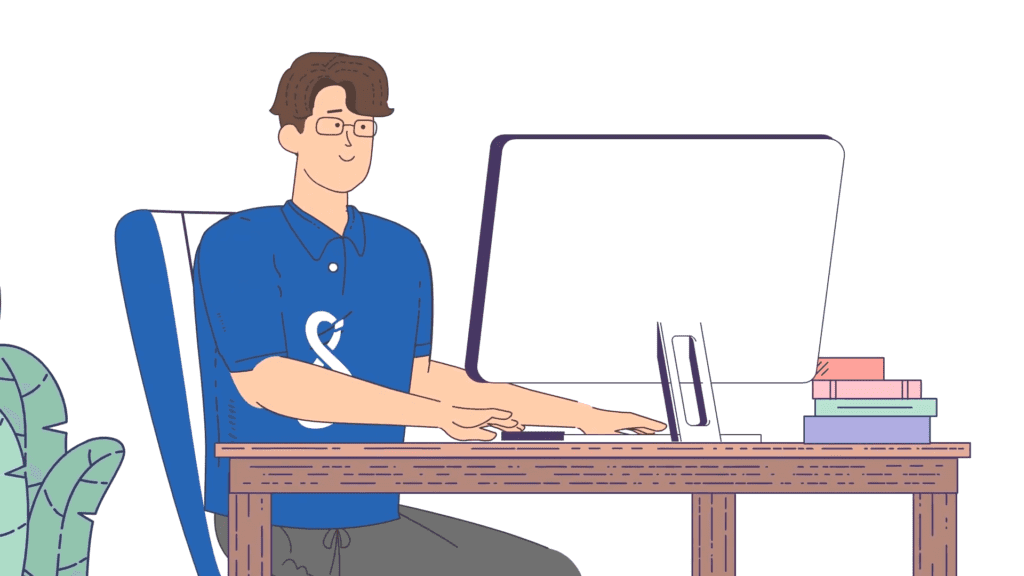 Creative video content is a type of video production that conveys a company's message, values, products, or services in an engaging, professional, and innovative manner. These videos utilize a combination of visuals or animations, voice-overs, and text to present information effectively and cohesively.
The primary objective of a creative video is to simplify complex ideas, services, or products, making them more understandable to viewers. These videos are frequently employed by businesses, organizations, and individuals to educate their target audience, communicate a message, or promote a product or service.
Creative video production can be executed in various styles, including live video shoots, 2D animated videos, whiteboard animations, and motion graphics. They can be tailored to match your brand's tone and style, proving to be an effective means of conveying information in a memorable and captivating way. Short promotional videos, business videos, corporate videos, marketing videos, event videos, product videos, company overview videos, training videos, and corporate communications are all possible applications for these videos, with a skilled producer ensuring each project aligns with your goals and objectives.
Our Portfolio & Types of Creative Video Production Services We Offer
At Ideaexplainers, we create exceptional creative videos for products and services. We take immense pride in collaborating with individuals and companies, and we are delighted to see our clients achieve their goals through our efforts. Check out some of our amazing creative marketing videos and animation examples below.
All
2d animation
2d Custom animation
Custom Whiteboard
Whiteboard Video
All
2d animation
2d Custom animation
Custom Whiteboard
Whiteboard Video
Advantages of Using Creative Video Services for Your Business
Discover the remarkable benefits of utilizing creative videos in your video marketing strategy
Creative videos captivate and inform, effectively holding your audience's attention.
Through visuals, animation, and narration, creative videos simplify complex ideas and concepts for your audience.
Compared to other forms of marketing and advertising, creative video production can be a cost-effective way to promote your business.
Adding video content on your website can improve your search engine rankings, driving more traffic to your site.
Custom creative videos can be tailored to represent your company's brand, increasing awareness and recognition.
Creative videos are memorable, meaning your audience is more likely to recall the information you share with them.
Creating creative videos for your business conveys various messages and ideas, making them a versatile tool for businesses looking to enhance their communication efforts.
Creative videos showcase the features and benefits of your product or service, leading to higher conversions and sales.
Our Creative Video Production Process
Learn how we create engaging company videos that connect with your audience. At Ideaexplainers, we provide a straightforward process for our creative video production services. Our process is designed to deliver the best results.

The first stage of creating a professional video starts with a discussion about your idea with our creative video production team. Our team will communicate with you by email or through a call to learn more about your product, service, or idea.
Duration: 1 day

The script is a crucial component of creating a creative video that effectively conveys your message. After thorough research about your product, our team will develop a unique script that perfectly explains your services or product. Once the script is approved, we move on to the next production process.
Duration: 2 days

A voiceover brings life to your video. We create videos using our professional voice narrators. We'll give you access to our list of voice artists, allowing you to choose the ideal male or female artist for your creative video. Selecting the right narrator will reinforce your message and encourage higher engagement.
Duration: 3 days

In this stage, we make your creative video stand out by editing & combining all elements; the visuals, voiceover, sound effects, background music, and adding custom animation that perfectly matches your brand and message. Once your final video is ready, we will send it (HD film quality) directly to your email address.
Duration: 10 days
Our entire video production process takes 7 to 21 days, depending on the video style you choose and the script length.
Why We Are Rated the Best Creative Video Production Agency
Here are some reasons why you should choose Ideaexplainers for your creative video production needs
Our team of skilled professionals has years of experience in video animation and creative video production industries. We understand the nuances of creating engaging, high-quality content that will resonate with your target audience.
We offer affordable creative video production services. With just $359, we will create an outstanding video without compromising on quality. Our transparent pricing ensures that you know exactly what you're paying for, and we work within your budget to deliver a top-notch video.
We tailor each creative video to your unique brand identity and marketing objectives. Our team works closely with you to develop a customized solution that accurately represents your brand and message.
PROFESSIONAL VOICEOVER ARTIST
Using a professional narrator is crucial when creating your creative video. Unlike some video production agencies, we have a pool of professional voiceover artists from around the world and in different languages and dialects, ensuring that you have the perfect voice to match your brand and target audience.
We understand the importance of timely delivery for your marketing campaigns. Our team works efficiently to provide you with a quick turnaround on your creative video project without compromising on quality.
Ideaexplainers offers a wide range of video styles to suit your specific needs. Whether you require an animated explainer video, whiteboard video, motion graphics, etc., we have the skills and resources to make your vision a reality.
We are dedicated to providing a seamless and enjoyable experience for our clients. Your satisfaction is our top priority, and we work tirelessly to ensure you are thrilled with the final product.
EXCEPTIONAL CUSTOMER SERVICE
We take pride in offering outstanding customer service throughout the entire video production process. Our team is always available to address any concerns or questions you may have, ensuring a smooth and enjoyable experience from start to finish.
Recommended By Leading Experts In Several Industries
Here's What Some Of Our Clients Say
One word....AMAZING! We achieved countless successes and over 200% increase in sales since we launched the video. Our requests were met exactly how we wanted them and in a timely manner. In fact 3 days early! Can't say enough about Ideaexplainers, they are great!
I got an AWESOME video at a very affordable cost, way cheaper than what most companies charge. We worked with Ideaexplainers for a video to explain a new internal training program. They were prompt in getting back to us with requested changes and we were happy with the final product.
It was great working with them. The work product is very creative and professional, and ultimately - in my opinion - far more valuable than what they charge. I'd definitely work with them again and recommend them with enthusiasm!
Their service was amazing. Communication was smooth and final delivery was very good. I would definitely use them again in nearest future.
Guys at Ideaexplainers are outstanding and patient consultants who took the time to understand my exact needs and deliver an exceptional product. I requested numerous modifications to the video. They have always responded politely, efficiently and immediately progressed with amendments. My team and I are highly impressed with their services and highly recommend them. Well done
Ideaexplainers did an excellent job and I will recommend them anytime! This was our first explainer video and buying their premium package ensured all the help needed from a pro! They made us a flawless script and after a phone call we got all questions answered. You won't regret using Ideaexplainers services - we sure didn't!! Thanks again Ideaexplainers 🙂
Great service provider:) They listened to our specific needs and handled the difficult concept with ease. Making revisions when asked was quick, until the job was perfect, we will use Ideaexplainers again. Highly recommended!
Guys at Ideaexplainers were nothing but great on this project! Clean and concise communication at all times while adhering to deadlines and delivering quality content! Exactly what we needed, when we needed it!
Do you have any questions?
Our team is always available to answer any questions you may have about your video project. Just send us an email and we'll get back to you as soon as possible.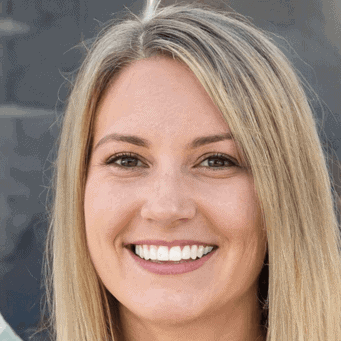 Creative Video Production Services FAQs
Selecting the ideal creative video production company can be a daunting task. To make your decision easier, we have assembled some frequently asked questions from our previous clients. Please feel free to contact us if you need further clarification.
Ready to Create Your Custom Creative Video?
Our creative video production company, Ideaexplainers, has assisted businesses like yours in saving time, connecting with customers, increasing leads, and enhancing ROI. Get in touch today for your top-quality creative video production services.