Get Your Message Across With a Custom Explainer Video Animation
Having difficulties explaining your service? Our Custom Explainer Video can clearly explain the benefits of your idea, service or product 10x more effectively. Most importantly, you can have it Delivered in just 12-15 days at a reasonable price.
We've created over 1500 explainer videos for some amazing brands including:
Our Custom explainer Video Examples
Below are few custom explainer videos we've have created. Our custom explainer video is made specially for your brand and it adapts to your brand and color preferences.
why you should have an explainer video
Custom 2d animated explainer video is a clear way to describe your business in a clear and concise way. Below are few of the many benefits of using explainer videos in today's competitive business world.
Our Custom Explainer Video Production Process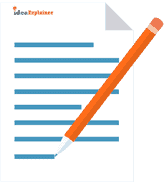 After selecting your animation style and providing details about your business or service, our team will create a flawless script for your video. This process normally takes 2 to 3 days to complete.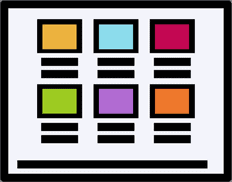 Once the script is approved, we head on to making the story board. Here we use some drawings to represent the actions that will take place in the animation. This process takes 3 days to complete.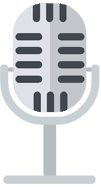 Upon approval of the story board, we will proceed to record the voice-over. Depending on the gender, language and accent you need. This process takes 2 to 3 days.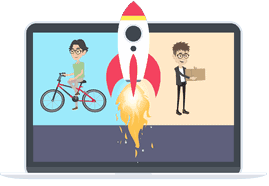 This is the final process, here we animate the characters and other images. We then sync the voice-over to the animation. Once your video is ready, we will send it directly to your email address. This process takes 4 to 6 days to complete.
Our entire process takes only 12-15 days. This is At least 3x faster than what any other company offers.
Where can i use the custom animation videos?
Our hand-crafted custom videos can be used in various areas which include:
Pricing Plan For Our Custom Animation
The price of our custom animation service varies depending on the length of the video you need. Check below for our pricing structure.
30 Seconds
For Custom Animation
60 Seconds
For Custom Animation
90 Seconds
For Custom Animation
custom explainer Video production Company FAQ
Making a perfect decision on the right custom explainer video production company to choose from can be quite confusing and difficult. For this reason, we've listed some commonly asked questions from our clients to assist you in your decision making. Also feel free to contact us if you need further clarifications.
Do you have any questions?
Our team are always available to answer any questions you may have about your explainer video project. Just send us an email and we'll get back to you as soon as possible.