Take Your Business To The Next Level with an amazing explainer video.
Having difficulties explaining your amazing ideas? Our Explainer videos can do just that 10x more effectively. Elevate your brand with our fully customized video services. Click the button below to get started.
We are one of the leading providers of custom & affordable explainer videos and have created over 1500 explainer videos for companies all over the world
We offer all types of explainer videos. From whiteboard video to 2d animation to custom animations. We take great pride in working with people and organizations, and feel very happy seeing our clients achieve their vision through our efforts. Check out some of our samples below.
All
2d animation
2d Custom animation
Custom Whiteboard
Whiteboard Video
All
2d animation
2d Custom animation
Custom Whiteboard
Whiteboard Video
Discover how we create amazing videos that easily connect with your audience. Our process is simple . It is designed to give you the best results. 

Every marketing video starts with a conversation about an idea . Our research team will communicate with you by email or in person to find out more about your product, service or idea. 
Duration: 1 day

The script is a crucial element in creating a perfect explainer video . After thorough research about your idea, we'll create a unique script that perfectly fits in your business requirements. Once the script is ready and approved by you, we move on to the next production process.
Duration: 2 days

Here you'll get access to our list of professional voiceover artists – that way; you can select the right male or female voice artist for your video. Choosing the right voice over will reinforce your message and increase your audience engagement . 
Duration: 3 days

This is the final process. Here we animate the characters and other images. Then we synchronize the voiceover with the animation . As soon as your explainer video is ready, we will send it directly to your email address.
Duration: 10 days 
Our entire process only takes 7 to 21 days depending on the video style you choose.
Why Choose Ideaexplainers?
These are the reasons our customers love us
We offer high quality explainer videos at unbeatable prices. 
As an explainer video company, we love to create amazing videos for our customers. We have created over 3000 explainer videos in various industries worldwide.
We'll create a custom video tailored to your company's goals and audience needs. And that's why our animated explainer videos are different.
Some of the industries we have worked for include:
Healthcare | Marketing & Advertising | Education | Information technology | Financial services
Do you have any questions?
Our team are always available to answer any questions you may have about your explainer video project. Just send us an email and we'll get back to you as soon as possible.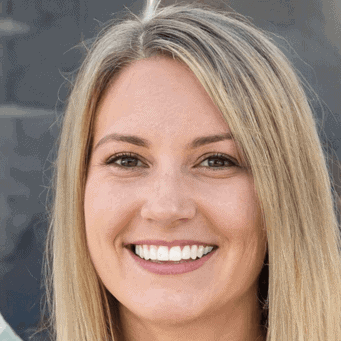 We offer amazing explainer videos at affordable prices. Check out our prices below. 
Whiteboard
Your best bet if you want to present complex topic in a simple and easy way at a low price.
Whiteboard Explainer Video

60 seconds / max. 150 words of text
2d Animation
Best option if you are looking for a colorful and entertaining way to explain your amazing ideas.
60 seconds / max. 150 words of text
Custom Video
A personalized explainer video style that's tailored to your business goals. Let your customers be Thrilled.
60 seconds / max. 150 words of text
Do You Have any Questions? We have listed some frequently asked questions from our previous customers to help you make the right decision. Please contact us if you need further clarification.
Tell us about your project
We want to learn more about your project. Tell us a bit about your project needs (timeline, budget, objectives) so we can create a workflow that makes sense to your company needs.