The most commonly asked question from our potential customers interested in an explainer video is, "How much does an explainer video cost?" The short answer to this is the cost of producing an explainer video in 2023 ranges from $200 to $50,000 per 60 seconds (1 minute), depending on several factors.

In this article, we will discuss everything you need to know about explainer Video Cost in 2023, and the factors Influencing animated explainer video pricing.
An explainer video is one of the easiest ways to condense a complex idea in a clear and concise way. And that's the reason why it's becoming popular for startups, medium-sized businesses, and big corporations.
According to HubSpot research, 66% of consumers have watched video content (i.e., FAQs, product demos, reviews, unboxings, etc.) to learn about a company, brand, or product.
In this article, you will discover:
Different factors that influence explainer video production costs
Options to produce good quality explainer video depending on your budget
Best Practices that can save you cost
This article is perfect for anyone:
who wants to know how the cost of an explainer video is obtained
who wishes to create the video himself/herself (DIY)
who wants to know the various options to create high-quality videos?
When it comes to determining the cost of an explainer video, there are various factors to consider. This article explores these factors and provides an overview of the different explainer video styles and their respective costs. Furthermore, it offers a guide for those considering creating their own explainer video or looking for different pricing options.
5 Factors that Influence Explainer Video Production Cost
When it comes to buying an explainer video, there are different factors to consider before an accurate true cost is given out by the explainer video company. Below are some of the main factors that influence explainer video cost.
Explainer Video Style
The length of the video
Delivery Timeline
Custom graphics and characters
Voiceover & Sound effects
1. Explainer Video Styles and Their Pricing
There is a wide range of explainer video styles available. These video styles come with their distinctive look and unique properties. The cost of an explainer video is largely affected by the style chosen.
Take, for instance, a 2d animation cost per minute or a 3d animated video price will cost more than a whiteboard video. This is because whiteboard videos are mainly for basic explanations and don't require much graphics customization, illustrations, coloring, and animation as 2d and 3d video does.
Below we have provided the prices of different explainer video styles based on our new data.
Some of the most popular explainer video styles include 2D animation, 3D animation, whiteboard explainer videos, Live Action, Stop Motion, Motion Graphics Animation, Kinetic Typography explainer video, and Screencast explainer videos.
1. 2d animated video production price:
2D animation is a popularly used explainer video style for both B2B and B2C companies. The clear and concise graphics/imagery used in 2D animation makes it easier to explain complex ideas simply and understandably.
A 2D animation explainer video employs flat, two-dimensional graphics to create engaging visuals that effectively convey the intended message. This animation style is popular for its simplicity, cost-effectiveness, and wide applicability across various industries.
2D animation can include character animation, infographics, or a mix of both to create a captivating narrative.
Below is an example of a 2d video animation. 
Cost of 2d animation per minute video length
Maximum Cost: Up to $50,000
Minimum Cost: $200
Average Cost: $5370
2. 3d Animated video production price:
3D animation explainer videos utilize three-dimensional models to create a more immersive and lifelike engaging animated video for the viewer. Its animation production involves complex rendering processes and requires more resources, making them generally more expensive than 2D animations.
Although 3D animation can be highly impactful and is particularly suited for industries that benefit from showcasing their products or services in a more realistic environment, however, the explainer video style isn't suitable for startups or businesses with a little budget because of its high production costs and time.
Below is an example of a 3d explainer video.
Cost of 3d animation per minute video length
Maximum Cost: Up to $100,000
Minimum Cost: $2500
Average Price: $15,000
3. Whiteboard Explainer Videos:
If you're looking for a more affordable, cost effective, and high quality explainer video style, then look no further than whiteboard videos.
Whiteboard animation videos simulate a hand-drawn illustration on a whiteboard surface to present information in a clear and straightforward manner. This style is known for its educational approach and cost-effectiveness, making it an excellent choice for businesses that need to explain complex concepts or processes in an easily digestible format.
Whiteboard Explainer video is also a preferred explainer video style after 2d animation for B2C and B2B companies.
Below is an example of a whiteboard explainer video. 
Cost of animation per minute:
Maximum Cost: Up to $40,000
Minimum Cost: $250
Average Price: $7000
4. Live Action:
Live-action explainer videos use real people, props, and locations to convey a message.
This style can create a more relatable and authentic connection with your audience, as it involves real-life situations and human interactions. However, live-action videos may require more extensive planning, higher budgets, and longer production timelines due to the logistics involved.
One major importance of this style of explainer video is that it helps companies build a personal relationship between them and their potential customers by showing real people in real scenes.
Below is an example of a Live-action explainer video.
Live-action explainer video Cost for the first 60 seconds:
Maximum Cost: Up to $40,000
Minimum Cost: $500
Average Cost: $4500
5. Stop Motion:
Stop motion also called stop-frame is one of the oldest styles of explainer video animation.
Stop motion explainer videos use the technique of taking a series of photographs or frames and stringing them together to create the illusion of movement.
This animation style is known for its unique, tactile visuals and high engagement but can be time-consuming and costly to produce due to the labor-intensive process involved. This style of animation has high engagement but it takes quite a lot of time and cost to produce.
Below is an example of a Stop motion explainer video.
Stop Motion animation video cost per minute of animation:
Maximum Cost: Up to $40,000
Minimum Cost: $500
Average Cost: $7000
6. Motion Graphics Animation:
This is almost similar to 2d animation, however, it's primarily made of graphical elements rather than characters.
Motion graphics explainer videos blend dynamic text, shapes, and images to convey information in a visually appealing manner. This style is highly versatile and can be used across various industries to explain data, highlight key messages, or showcase product features.
Motion graphics animation is often more cost-effective than other styles, making it a popular choice for businesses with budget constraints.
Below is an example of a motion graphics explainer video.
Motion Graphics cost per minute:
Maximum Cost: Up to $35,000
Minimum Cost: $200
Average Cost: $6500
7. Kinetic Typography Explainer Video:
Kinetic typography explainer videos animate text in creative ways to communicate a message or idea.
The absence of characters, illustrations, or complex visuals makes this style more affordable and faster to produce. It is often used to motivate or inspire viewers, rather than explain technical concepts.
The main advantages of this style are its simplicity, affordability, and shorter production time.
Below is an example of a Kinetic Typography explainer video.
Kinetic Typography Explainer Video price for a 1-minute video:
Maximum Cost: Up to 10,000 USD
Minimum Cost: 200 USD
Average Cost: 3500 USD
8. Screencast Explainer Video:
Screencast explainer videos capture on-screen actions and are commonly used to demonstrate how a website, software, or mobile app functions.
These videos serve as tutorials, guiding users through the features and functionalities of a digital product.
Screencast explainer videos are relatively inexpensive to produce and are a suitable option for startups or businesses showcasing digital products.
Below is an example of a screencast explainer video.
Screencast Explainer Video Cost per 60 seconds:
Maximum Cost: Up to $12,500
Minimum Cost: $250
Average Cost: $2,500
So before making your final decision on budget, it's important to understand the animation style that will best convey your message.
Selecting the right explainer video style has the potential to turn your business into an overnight success, so think carefully about what you really want before you invest.
2. Video Length Affects Explainer Video Cost
The length of an explainer video can also have a significant impact on the cost. As the video length increases, so does the amount of time, resources, and effort required to produce it. This directly influences the final cost of the explainer video.
Creating animated videos can be time-consuming especially when dealing with a lengthy video.
The length of the video is another factor that greatly influences the explainer video cost. The longer the length of the video, the more work will be required in pre-editing and post-editing, and the higher the cost of production.
Take, for instance, our standard 2d explainer video costs $359 for 30 seconds, $659 for 60 seconds, and $959 for 90 seconds. As the can see, the longer the video, the more extra fees you'll pay.
This is why most explainer video studio begins their pricing conversation with a question like "How long would you like your explainer video to be?" asking this question allows the video agency or video animator to;
Make a correct estimate for the video,
Know the number of animators, illustrators, and designers they will need to work on your project and
know how long it will take to complete the video (i.e. turnaround or delivery time).
3. Delivery Time Affects Explainer Video Price:
The delivery time is the actual time it takes for the explainer video company to complete and deliver your video. A tight delivery timeline can result in completing your video in lesser time, but will increase the explainer video cost, due to the extra resources needed to meet the deadline.
The delivery time normally takes from 1 week up to 3 months depending on the video agency, style, and length of the video.
There is also a "fast delivery or quick turnaround option", using this option permits the video agency to work at an exceptionally fast speed to help you meet your deadlines and be one step ahead.
However, this option increases to a large extent the overall cost of the video.
4. Custom graphics and characters for animated video production:
Graphics customization aids visual communication and it is an aesthetic expression of concepts and ideas using various graphic elements and tools. Custom graphics and characters can enhance the explainer video's appeal and effectiveness but require additional time and effort to create, impacting the overall cost.
Depending on the nature of the graphics and the characters' customization, the explainer video agency fees might increase especially if your demand is time-consuming and require a lot of work to complete.
Some agencies may charge you depending on the number of characters you need in your video, i.e. the more the character, the higher the animation pricing.
5. Voiceover & Sound effects can affect the explainer video's true cost:
Adding voiceover and sound effects to your explainer video is very important. The voice-over has the ability to make or mar the success of your video marketing campaign.
The choice of voiceover artist can also affect the cost of an explainer video. A professional voiceover artist can boost the credibility and professionalism of the video but may come at a higher price.
Some video agencies neglect the importance of using a professional voice-over artist or sound effects for their explainer videos; however, here at Ideaexplainers, we understand how vital it is to the overall outcome of your marketing strategy.
Using a professional voiceover narration will give your video and brand, complete credibility, and can boost its level of professionalism making your viewers feel you actually want to assist them to proffer solutions to their problems.
The actual cost of the explainer video can also be influenced by your choice of sound effects and voice-over artist (depending on their dialect, gender, emotion, and language).
4 Ways to Create A Video Depending On Your Budget:
When it comes to creating an explainer video, there are several options available. We have summarized these options below starting with the affordable to the most expensive options.
1. Use Explainer Video software or DIY tools:
The perfect option for businesses looking for affordable explainer videos. This is for start-ups or businesses with little or no money to invest in an explainer video.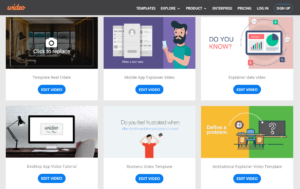 DIY tools allow you to use free or premium explainer video or animation Software like Canva, Capcut, Powtoon, Wideo, Biteable, Animoto, Camtasia Studio, Adobe Animate, Pencil 2d, and many more to create your own explainer videos.
Some of these tools offer free or premium plans for users with prices ranging from $50 to over $500 monthly.
However, explainer video Software comes with pre-designed templates that give you little or no option for customization.
Advantages of Explainer Video Software:
Affordable: These Softwares have a cheap monthly plan and some of them are even free to use.
Fast Turnaround Time: Completing your video on time is totally up to you. You can decide to finish it in a day or anytime.
Disadvantages of Explainer Video Software:
Lack of experience: As a new user, it will be quite hard to get familiar with the different tools available in an explainer video software.
Time-Consuming: This can take a lot of time and can be difficult to learn especially if you aren't tech-savvy or good at design software.
Watermark: While some of these tools are free to use, using them to create your online video isn't advisable as the final video may contain a watermark of the company's logo.
Limited Control: Most DIY tool gives you limited control over your designs. You can only do little or no customization on the pre-designed templates.
Lower Quality: Since you are using a free version of the software, your video quality output is likely to be very low quality.
Lack Of Professional Voice Artist: Voiceover is one of the most important components of an explainer video. Using explainer video agencies gives you access to a large number of voice-over artists, which isn't available if you are using a DIY tool.
2. Hiring A Freelancer:
This is another affordable option if you want to reduce costs.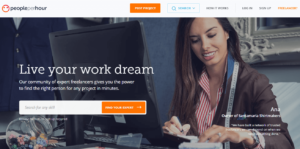 Freelancers are individuals who work independently, offering their professional skills and services to clients on a project-by-project basis. You can find them on a variety of platforms like Upwork, people-per-hour, Guru, and many more.
Freelancers often work on a range of projects at the same time for various clients.
However, using a freelancer for your explainer video project can be quite tricky, you need to give clear instructions and follow up from time to time on your project lest it gets abandoned or the seller's focus will be diverted to the other clients' projects.
Pros:
Affordable: This option is quite cheaper than most known video agencies. You can get your video completed for as little as $200 to a few thousand.
Fast Turnaround: You can have your video completed in less time, and if you want it delivered on a specified time, all you need is to tell your seller, however, this may cost you a little more bucks.
Cons:
Difficult to find the right Talent: Most freelancers may claim to be good at a particular task, however, this might end up being a lie that will cost you more time and money. If you must use a freelancer, it's very important you request previous work samples or portfolios before you invest.
Low Quality: High-quality service and customer satisfaction aren't guaranteed when using freelancer services. Some of these freelancers also use explainer video software which also limits the control they have over the pre-designed templates.
Poor Communication: Since this is a one-person business, it's pretty difficult for the freelancer to keep a timely or fast response to all queries. You should bear this in mind and expect answers to your questions within 24 to 48 hours.
Poor Research: If you decide to use a freelancer, you should get your script written yourself or written by a professional scriptwriter. Most freelancers aren't good at crafting an engaging script, especially with some of them, not native English. And since they often have many orders in the queue, they tend to rush the whole work without doing proper research on your product or service.
Unprofessional Voice-over artist: This is quite common when you use a freelancer to make your video. You will be limited to just one voice-over artist and on some occasions, the freelancer could be the voice artist. Be sure to ask questions before you commit.
Outsourcing: Freelancers outsource some of the services they offer or those they aren't good at, thereby causing an unnecessary delay which could result in late delivery.
3. Small-Sized explainer video agency:
Looking for a one-stop solution for your explainer video needs? Then this option is just for you.
A small-sized explainer video production company is made up of a team of professionals who handles the entire video production process from beginning to end at an affordable cost.
These companies will help you achieve your marketing goals by creating a full custom animated explainer video that's tailored to your needs. Most B2B and B2C businesses use small-sized explainer video companies to make their explainer videos.
Just like the first and second options mentioned above, some of the small-sized explainer video companies also use pre-made images, backgrounds, and character templates to make their videos except that they can fully customize theirs (unlike the first two options).
Using these pre-made templates will save them and the client a great amount of time & money since they don't have to recreate the graphics again but rather modify existing ones to suit their client's needs.
Advantages:
Affordable: Small-sized explainer video companies offer their services at a reduced rate. Their cost ranges from $250 to $15,000 per minute.
One-stop solution: Unlike working with a freelancer, who may or may not have the time to take care of everything, using a small-sized video company gives you access to a team of professionals who will take care of your scriptwriting, voice-over, editing, animation and so on.
Regular Updates: With this option, you can rest assured to get 24/7 updates on the progress of your project.
Experience: You'll get access to a dedicated team of professionals who have a wealth of experience in scriptwriting, voice-over, editing, animation, and so on.
Dedicated Project Manager: Some of the small-sized companies will assign you a dedicated project manager who you can always communicate with concerning your projects.
Faster Turnaround Time: Using this option guarantees you a faster turn-around time. Sometimes, this comes at an additional cost.
In-depth Research: In order to craft a compelling script and make an awesome design for your video, a good understanding of your service, product, and audience is required. And when it comes to doing in-depth research on your product or service, you really need professionals to handle it. This option is your best bet.
Disadvantages:
Use of pre-made templates: Some video agencies employ pre-made templates, as they help save time and reduce costs. When using their services, make sure to provide them with clear instructions regarding your brand's needs and requirements.
Price Can be expensive: At times, the cost of making your video using this option can also be expensive. However, this depends on certain factors like video style, delivery time, customization, etc.
4. Medium to High sized Explainer Video company:
This is suitable for businesses with larger budgets. These are big video agencies with over 30 professionals working together. Using this option gives you the opportunity to work with highly experienced personnel.
Here, your request is well taken care of and the entire process from writing a script, voiceover, storyboard, sound effects, and music background is tailored to your needs.
The cost of creating a one-minute explainer video by most companies under this option ranges from $10,000 to over $50,000, depending on the level of work or level of complexity.
Advantages:
In-depth Research: Thorough research of your idea, service, product, and audience is conducted.
Full Custom Video: With this option, you'll get a full custom video made specifically for your brand. Pre-made templates are rarely used here.
Experienced Personnel: You will get to work with professionals who are really good at what they do.
Offers all services: Outsourcing of services is common with a freelancer business model. However, this option provides in-house service to clients.
Dedicated Project Manager: You'll be assigned a dedicated project manager who will update you every step of the way.
Disadvantages:
Very Expensive: The cost for a one-minute explainer video is very high, so this option won't be a good choice for start-ups or businesses with a lower budget.
Best Practices That Can Save You Cost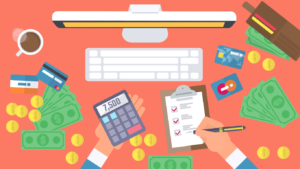 Plan Ahead:
Have a clear idea of what you want to achieve with your explainer video, your target audience, and your budget. This will help you make informed decisions and avoid unnecessary expenses.
Choose the Right Style:
Select the explainer video style that best suits your needs and budget. Don't go for the most expensive style if it's not necessary for your message.
Always have a sample or reference video
Before you embark on purchasing an explainer video, please make sure you have a reference video.
A reference video is what you will present to the video company to give them an idea of the type or style of video you would like them to create for you.
You can get the reference video from Youtube, your competitors' website, or from the portfolio section of the explainer video company you intend to use.
Presenting a reference video is a quick way for the video company to understand your need and the best way to get a quick estimate of the cost of your video.
Communicate Effectively:
Work closely with your video production team or freelancer to ensure that they understand your vision and requirements, which can prevent costly revisions and miscommunications.
Opt for a Package Deal
Many explainer video production companies offer package deals that include multiple videos or additional services like scriptwriting, voiceovers, and sound design. These packages can save you money compared to paying for each service separately.
Disclose your actual budget
Disclosing a budget can be hard for some clients, but I must tell you it makes the bargaining stage a whole lot easier.
Some video agencies don't disclose their explainer video pricing lists because they first want to understand your needs before they can give you the right estimate for your video.
To get the right price, ensure you share a reference video, and state your budget. That way, you will be given a fair price for your explainer video.
This is possible (with some video agencies) if you already have your script ready. This will reduce the time that will be spent on research and scriptwriting.
However, this option isn't available for all video agencies, so before you make a payment, ask questions to see if any discounts are available.
Reuse and Repurpose Assets
If you have existing visual assets like illustrations, logos, or character designs, consider incorporating them into your explainer video to save on design costs.
Be Flexible with Deadlines
If you're not in a hurry, consider giving your production team or freelancer more time to complete the project. This flexibility can lead to lower costs, as rushed projects often incur additional fees for expedited delivery.
Seek Multiple Quotes
Reach out to multiple video production companies or freelancers to compare their pricing and services. This will help you find the best fit for your budget and needs, ensuring you get the most value for your investment.
Leverage Existing Templates
Some video production companies offer pre-built templates that can be customized to suit your needs, which can be a more cost-effective option compared to creating an entirely custom video.
Consider DIY Solutions
If you have a very limited budget, consider using DIY explainer video tools or software that allow you to create simple explainer videos yourself. While these videos may not have the same level of polish as a professionally produced video, they can still be effective in conveying your message.
Monitor Results and Adapt
Track the performance of your explainer video and adjust your approach as needed. This will ensure you're getting the most value out of your investment and help you make informed decisions about future video projects.
How much does an explainer video Animation Cost (FAQs)
1. What Is The Cost of Animated Explainer Video?
The cost of an animated explainer video varies depending on factors such as animation style, length, complexity, and the production company involved. On average, the cost can range from $1,000 to $10,000 for a high-quality animated explainer video.
2. Explainer video cost per minute
Explainer video cost per minute depends on the chosen animation style and production company. Generally, prices can range from $300 to $2,000 per minute for a professionally produced explainer video.
3. How much does a 30-second animated explainer video cost?
The cost of a 30-second animated explainer video varies depending on the animation style and the production company. On average, a 30-second animated explainer video can cost between $500 and $5,000.
4. How Much Does A 1-minute or 60 Seconds Animation Cost?
The cost of a 1-minute animated video depends on factors such as animation style and the production company. Typically, a 60-second animation can cost anywhere from $1,000 to $10,000 for a professional and high-quality video.
5. 90-second explainer video pricing
The pricing for a 90-second explainer video can vary greatly, depending on factors like animation style and production company. On average, a 90-second explainer video may cost between $1,500 and $15,000.
6. Is 3D animation cheaper than 2D animation?
In general, 3D animation tends to be more expensive than 2D animation due to the complexity of the production process, higher rendering times, and the need for specialized software and expertise. However, the actual cost difference between the two depends on the specific project requirements and the production company involved.
FINAL THOUGHT
Hey, I'm glad you made it here.
In conclusion, since an explainer video is a great way to explain your business or idea to your audience in a simple and engaging way, it is, therefore, an effective marketing tool and a must-use in 2023 if you wish to increase your ROI.
However, although the cost of creating an explainer video is quite expensive and has caused most start-ups from investing in them, that shouldn't stop you from trying them out. There are a few other companies out there that can create a high-quality explainer video for you at a low price.
This article has explained all you need to know about explainer video costs. The different factors that influence the cost of an explainer video, the different ways to get your video done, and the options available that can help you reduce cost.
Thanks for reading and if you have any questions, do let me know in the comment section. Also, if you need an explainer video, kindly contact us. We will be happy to assist you.